Customer Spotlight: BellStores partners with Loomis to protect its people and profits
Image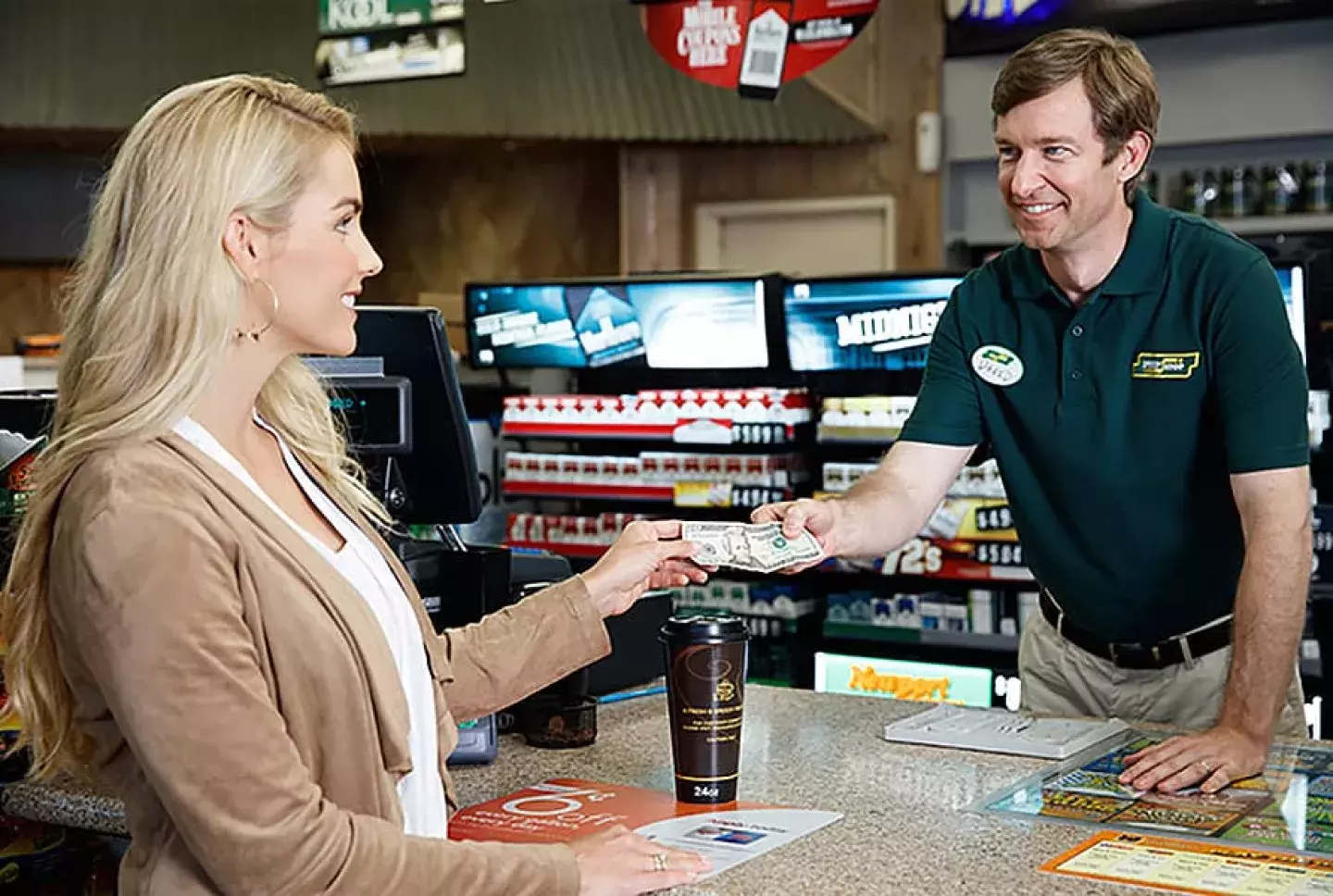 In the current industry landscape, retail operators face unique challenges in the form of advancing technology and growing online competitors. The convenience store sector, however, continues to perform surprisingly well as a retail business model, finding niche combinations that appeal to a wide range of consumers, and staying diligent about their cash-handling processes.
That's not to say the c-store industry isn't without its challenges, though. C-stores, like a lot of retail businesses, operate with a high cash volume. And with more cash comes greater risk and responsibility for owners and in-store managers. C-stores are at high risk for robbery attempts, and more and more operators are deciding that partnering with a professional cash management provider is well worth the investment.
We chatted with Mark Spears, Chief Financial Officer (CFO) of BellStores, Inc.—who recently partnered with Loomis to implement smart safe technology across all their c-store locations—to get an insider's perspective.
The growing shift toward mixed-use concepts
In our modern era of high-speed technology and constant connection, a vast majority of consumers have come to expect instant access to the things they want, and answers at their fingertips. Even the term "convenience" has taken on a whole new meaning for younger generations.
Beyond just the simple c-store model, more and more operators are shifting to mixed-use concepts that combine convenience stores with a quick-service restaurant (QSR) attached, opening up more opportunity for profit by offering more satisfying grab-and-go choices for consumers.
"As a c-store operator, you want to have as many income streams as possible," Spears says. "Food service is one of the highest margin businesses, and for us to stay competitive, we want to offer great, easily accessible food options to customers."
With technology like the Loomis SafePoint Titan® smart safe, it's easier than ever for franchise operators to attain success with a mixed-use concept. Features like the Titan's register functionality and online reporting mean two-part businesses can implement just one safe per location, cutting their costs and simplifying daily operations.
BellStores, Inc. operates 57 c-store locations across northeast Ohio as part of their parent organization Campbell Oil. Of the 57 locations, nearly 50 percent have a QSR concept attached. For about 10 years prior, Spears says BellStores seriously considered partnering with a professional cash management provider, knowing that the more their business grew, the harder it would be to ignore the inefficiencies and risks associated with manual cash handling.
Cash lost, but a new perspective gained
After suffering significant cash losses from three separate robbery incidents, the most recent in spring of 2018, BellStores decided to take another look at their cash handling across all locations, and how investing in smart safe solutions could help their businesses run more efficiently, maintain profits, and, most importantly, keep their managers safe.
"We had always talked about the possibility of implementing smart safes and armored trucks as part of our operations," Spears says. "We value our managers—they're critical and we want them in the stores, and most importantly, we want their safety. We were fortunate that no managers were harmed in these incidents, but the cash losses certainly brought our cash-handling methods back to front-of-mind. That's when we started working with Loomis."
A fresh start with SafePoint® by Loomis
Once BellStores implemented Loomis SafePoint Titan smart safes in stores, they quickly saw that the benefits far outweighed the costs and were able to put to rest any misconceptions they previously had about smart safe technology.
Working with Loomis allowed BellStores to consolidate and streamline their operations from working with 12 separate banks across the region to just one main account at Key Bank. That, along with accessing the benefit of daily credit has been a game-changer, Spears says. "By having Loomis work with our bank to offer us daily credit, we've been able to save 1 to 1.5 hours per day of our managers' time, which is huge."
Advanced smart safe technology, accurate online reporting
After a one-month trial period, BellStores decided on installing one smart safe per c-store/QSR location. Managers from both the c-store and restaurant side of each location can deposit money into the same smart safe, and with Loomis' advanced smart safe technology and separate code system, they are able to recognize which amounts belong with which side of the business, and identify and track everything separately via the Loomis Direct online customer portal.
Conclusion
"Implementing Loomis' smart safe technology across our business has been an extremely positive experience so far," Spears says. "Most importantly, it means we're able to protect the safety of our managers and employees. It's freed up 1.5 hours of our managers' daily time; we get immediate credit for our funds once they go into the safe; the safes themselves have been very reliable; and the staff we've worked with at Loomis have been great in guiding us to get everything set up and running smoothly."
Learn more about how SafePoint can help your business.