U.S. Management
Our U.S. leadership team is composed of seasoned professionals, including President Aritz Larrea and senior executives based in the Loomis US corporate office in Houston, Texas.
---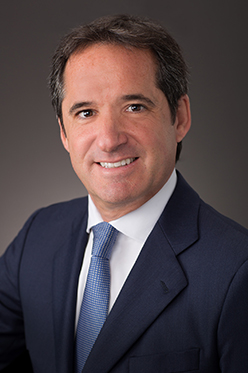 Aritz Larrea
President and Chief Executive Officer
Aritz has more than 15 years of experience in finance and management positions across the United States and Europe, and has been an integral part of the Loomis family since 2014. Since April 2014, Aritz has held the position of Country President for Loomis Spain, which has more than 30 branches and 2,200 employees. On June 1, 2018, Aritz succeeded Lars Blecko as our new Loomis US President and CEO.
Before joining Loomis, Aritz served from November 2006 to April 2014 at Segur Iberica, a private security services business. During this period, he held the positions of Chief Financial Officer as well as Chief Executive Officer. Before that, Aritz worked with Grupo Alentis, a facility services company, from 2002 through 2006.
Aritz's commitment to growth in the cash-handling industry and his experience in the Spain market provide unparalleled insights that will benefit our US market. As the new President and CEO of Loomis US, Aritz is a driving force in our focus on expanding vault outsourcing, promoting CMS services, increasing SafePoint sales, and ultimately keeping Loomis services aligned with the needs of our customers to keep our future secure.
Aritz is also dedicated to continuing the US strategy of investing in branches, and has personally visited many branches and met with many District Vice Presidents across the country in order to get to know the faces of the U.S. team, and learn firsthand how different branches operate on a day-to-day basis.
"Loomis US is now the number one cash-handling company in the U.S. market, and continues to grow because we provide premium service at an appropriate price. I have the best team to support me, and together we will achieve our main target of preparing ourselves and our customers for a changing marketplace in the U.S., where cash will still be king."
---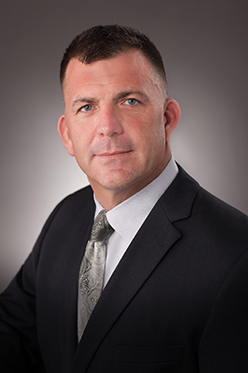 Chuck O'Brien
Chief Operating Officer
Chuck has 20+ years of experience with operations, logistics, and supply chain management—with 15 of those years encompassing cash-handling at Loomis. In 1995, he joined USA Waste/Waste Management, where he served as a regional district manager. He then began at Loomis in 1999 as the Houston branch general manager, and was recognized as General Manager of the Year in 2000—the same year his branch was also recognized for achieving the most improved operating results in the United States.
In 2001, Chuck became area manager for the Texas branches north of Austin, where he deepened his knowledge of Loomis US operations. In 2009, Chuck became district vice president of our branches in Texas, Oklahoma, Louisiana, and Arkansas, where his district's operating margins were the highest in the country for three consecutive years.
In 2012, Chuck was appointed chief operating officer, with responsibility for Loomis US operations and our IT endeavors. In this position, Chuck has clearly defined the major components of the supply chain strategy of quality, efficiency, and product development throughout the United States.
"Since joining Loomis back in 1999, I have been proud to work alongside the many fine teammates that make up this organization, from the branch level to the corporate level. It's an honor to be part of this organization and a privilege to work alongside our outstanding management team."
---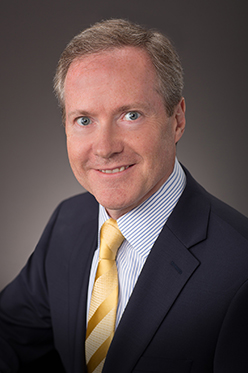 Pat Otero
Chief Financial Officer
Pat has 20+ years of experience in the cash-handling industry, specifically in the financial aspects of Loomis. Since starting as a financial analyst for Wells Fargo Armored in 1991, Pat has progressively advanced through several financial leadership positions within the organization. As the company evolved into today's Loomis, Pat served in the US chief financial officer position for five years—integrating his field-level experience with his finance background to assist with the restructuring of the U.S. administrative organization.
During Pat's career, he has played a key role in the development of the company's financial systems and controls—automating processes for greater efficiency and reliability. In 2012, Pat was named senior vice president of administration, where his background in process management and KPI development has been critical to creating value in HR, procurement, fleet, and real-estate functions.
"We have an outstanding team, and I am proud to be able to work with each and every one of them in helping make Loomis the industry leader."
---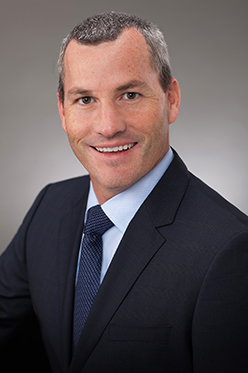 McKay Barnes
Executive Vice President, Business Development
McKay has 20+ years of experience with operations, security, sales, and marketing. Starting his career with our Las Vegas branch in 1998, he held several positions—including general manager, district manager, and district vice president—throughout the Midwest from 2005 to 2014. McKay played a key role in turning around struggling markets by standardizing processes, implementing best practices, and developing high-performance leaders.
In 2015, McKay was appointed executive vice president of sales and marketing—with responsibility for new and existing business development, including strategic products such as CMS and SafePoint®.
"Our greatest advantage is our teammates. The Loomis team is second to none and continuously strives for excellence. I am honored to be a part of this team."
---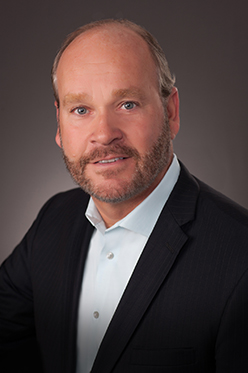 John Barrett
Executive Vice President, Sales and Marketing
John has 30+ years total leadership experience in sales, operations, risk, and logistics—with 17 years at Loomis. Before joining Loomis, John served as the Vice President of Operations for United States Infrastructure Corporation and held many leadership roles in the transportation and logistics sector.
At Loomis, John has served as a multi-regional Area General Manager and as Senior Vice President of the Strategic Accounts since 2010, where he oversaw and managed all national financial and retail clients in the United States and Puerto Rico. He began his current role as EVP of Sales and Marketing for Loomis US in July 2019. John is a high-energy leader who brings a competitive spirit to the business world with a strong emphasis on servant leadership for his team.
"The Loomis team is the most professional and motivated group of people I have had the pleasure to work with in my career. The commitment to excellence will continue to drive success far into the future."
---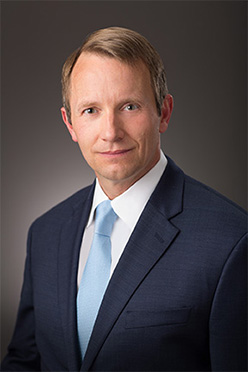 Kendall Knight
Chief Information Officer
Kendall has more than 25 years of experience leading technology transformations through collaboration with business stakeholders, customers, and vendor partners to deliver innovative solutions that fuel business growth and operational excellence. In this role as Chief Information Officer for Loomis US, his responsibilities include IT and Digital business transformation and technology advancements in analytics, automation, artificial intelligence, application development, cybersecurity, and infrastructure services.
Before joining Loomis, Kendall served as an Executive Vice President of IT at CEVA Logistics, where he led a global IT organization of over 450 employees providing Digital Automation/AI/Robotics and Global Infrastructure services. Before CEVA Logistics, he held senior IT leadership positions with Hertz, Johnson Controls, Cameron International, and Accenture, where he led global organizations delivering innovative technology transformations in ERP systems, Hybrid Cloud services, eCommerce, and other business-critical technology solutions.
Kendall completed his undergraduate degree in Business from the University of Kentucky, and earned a Master's degree in Computer Science from Houston Baptist University.
"Our Loomis Associates lead the industry in providing best-in-class, technology-enabled services in cash management that positively impact our customers' experiences every day. We will continue to invest in digital technology capabilities that set Loomis apart from our competition."
---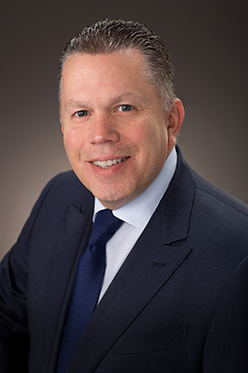 Randy Sheltra
Executive Vice President, Risk Management
Randy has 20+ years of experience in risk management and operations at Loomis. He began his career in the cash-in-transit industry in 1995, when Loomis was still known as Wells Fargo Armored. Randy has served Loomis in various capacities including branch manager, regional loss prevention manager, and vice president of safety.
As vice president of safety, Randy worked to raise the bar for best practices in risk management. By introducing technological advancements into the Loomis fleet of vehicles, Randy's efforts helped to reduce incidents and improve driver behavior. Randy also contributed to the Loomis business continuity plan, which is used by the company during natural disasters and service interruptions. In 2017, Randy was appointed senior vice president of risk management. He is currently responsible for safety, security, claims, and internal audits.
"Loomis is dedicated to effective risk management best practices, which are critical to providing the best services across all lines of business. I am proud to work with a team that is committed to the high safety and security standards found at Loomis."
---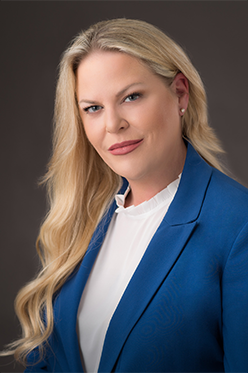 Amy Freeman
Executive Vice President, Human Resources
Amy has more than 25 years of experience in all aspects of human resources including developing strategic partnerships, leadership and management coaching, mergers and acquisitions, investigations, compensation, organizational management, and talent identification and development. Prior to joining the Loomis team, she served as a Vice President of Human Resources with Mining and Metals business at wood, a multinational engineering and consulting business, and received her Bachelors of Science degree in Psychology from Sam Houston State University.
As a passion-driven human resources professional, Amy continues to stay active in many professional organizations in an effort to gain valuable skills and connections that can benefit her organization. She also enjoys working with various charities knowing that her strong commitment to philanthropy greatly benefits her community.
Amy looks most forward to using her hard-earned skills to continue to make Loomis a great place to work, and her expertise will undoubtedly help Loomis's culture thrive. Above all, Amy has a passion for providing top-notch customer service and expertise in human resources to leaders and employees to help the company continue to grow positively.
"The Loomis core values of People, Service, and Integrity reflect in our employees and their commitment to the clients we serve. The enormous talent and authenticity of our Loomis team members illustrate our continuous investment to provide the tools and development opportunities to help with the achievement in their professional goals while keeping Loomis thriving."