The latest on our COVID-19 response—a nationwide effort, a united Loomis team
Image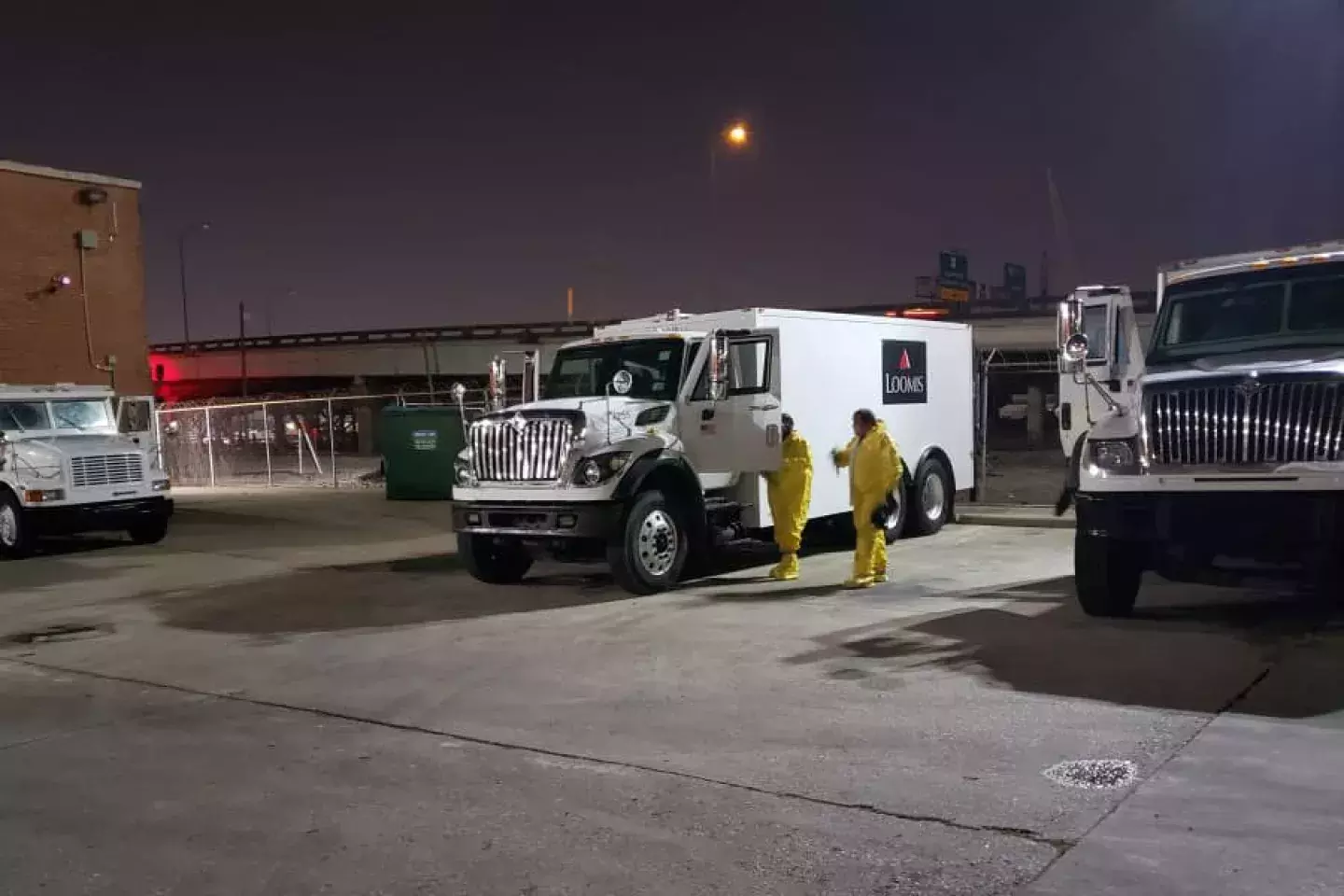 It goes without saying that the COVID-19 pandemic has challenged our organization, our customers, and our staff in ways we never anticipated. But where there have been challenges, we've also seen and found opportunity, strength, and character. We caught up with Randy Sheltra, our EVP of Risk Management, for a firsthand look at Loomis' latest front-line efforts in responding to this unprecedented crisis.
We are staying flexible
Although Loomis navigated through challenges during the H1N1 outbreak in 2009, nothing compares to what we're facing today. A complete global and national shutdown, loss of business across different industries, and maintaining operations as an essential business amidst health risks and federal requirements have all presented unique hurdles.
"We're all in uncharted waters," Sheltra says. "Certainly, our Business Continuity Plan (BCP) is guiding us in our efforts, but when it comes to complying and working side-by-side with the federal government and CDC guidelines, you have to stay flexible. Just as the status and severity of the COVID-19 pandemic is changing every day, our approach to how we're addressing it on the business side is ever-changing as well. Being flexible is crucial."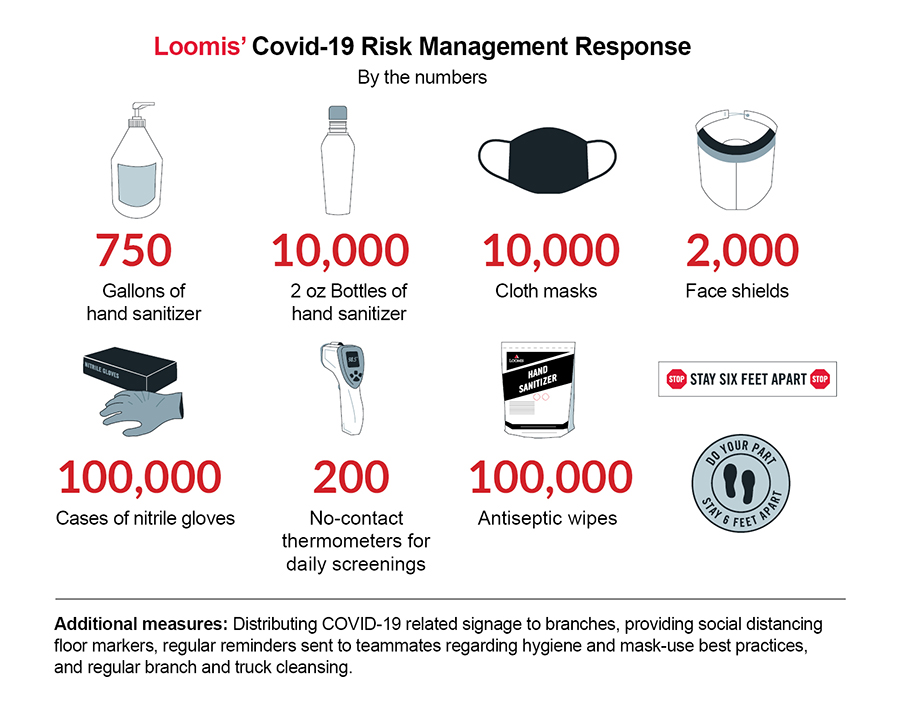 We are committed to serving our customers
Loomis' position as a vital supporter for our communities and customers hasn't changed. Through previous disasters like hurricanes and floods, we have kept cash circulating and business flowing even in the most daunting circumstances.
"Dealing with a true pandemic has required a whole new level of thought when it comes to our Risk Management group, and the organization as a whole," he says. "It further underscores the need for us to be active and on the front lines, and it's been nothing short of inspiring to see our teammates throughout the country showing up for work day in and day out, even with the dangers we're facing."
We are more unified than ever
With our customers and across our organization's national team, communication and collaboration have been key.
"Our customers are facing similar challenges and uncertainty every day," he says. "We're doing everything we can to remain flexible with them, whether it be changes in service days or compliance with their local initiatives. And of course, we ask the same of our customers as we enact changes for a branch or for our company as a whole. Understanding that we all have to adapt and communicate to work through this together has been immensely helpful."
We think outside the box
From making the most of social distancing, to getting creative in order to best protect our teammates on the front lines, the response and initiative we've seen at an individual branch level is truly a testament to our mentality at Loomis, and our individual commitment.
"Just recently, one of our branches was handing out two rolls of toilet paper and a bottle of hand sanitizer to crews as they left for the day," he says. "This is just one way we've seen our branch managers giving back to their teammates and showing appreciation. Other branches have installed sneeze guards at the checkout windows to protect staff and visitors. These initiatives show how our staff across the U.S. are taking the lead to work through less-than-ideal circumstances without any direction from our corporate offices and contributing to our overall business continuity process in order to tackle this pandemic."
We are resilient
As with any major business disruption, Loomis is keeping a detailed log of all efforts regarding our COVID-19 response and recovery. While this has been a true test to the strength of our BCP and Risk Management group, there is always opportunity to learn and improve for the future.
"By looking at this situation with honesty and transparency, Loomis will be able to further strengthen our approach to these types of events," he says. "Once the dust settles, we'll be looking at what went right and what we could've done differently. This situation has challenged all of us, but it's also reminded us the importance of being resilient."