Eight Banking Services and Operations You Should Outsource
Image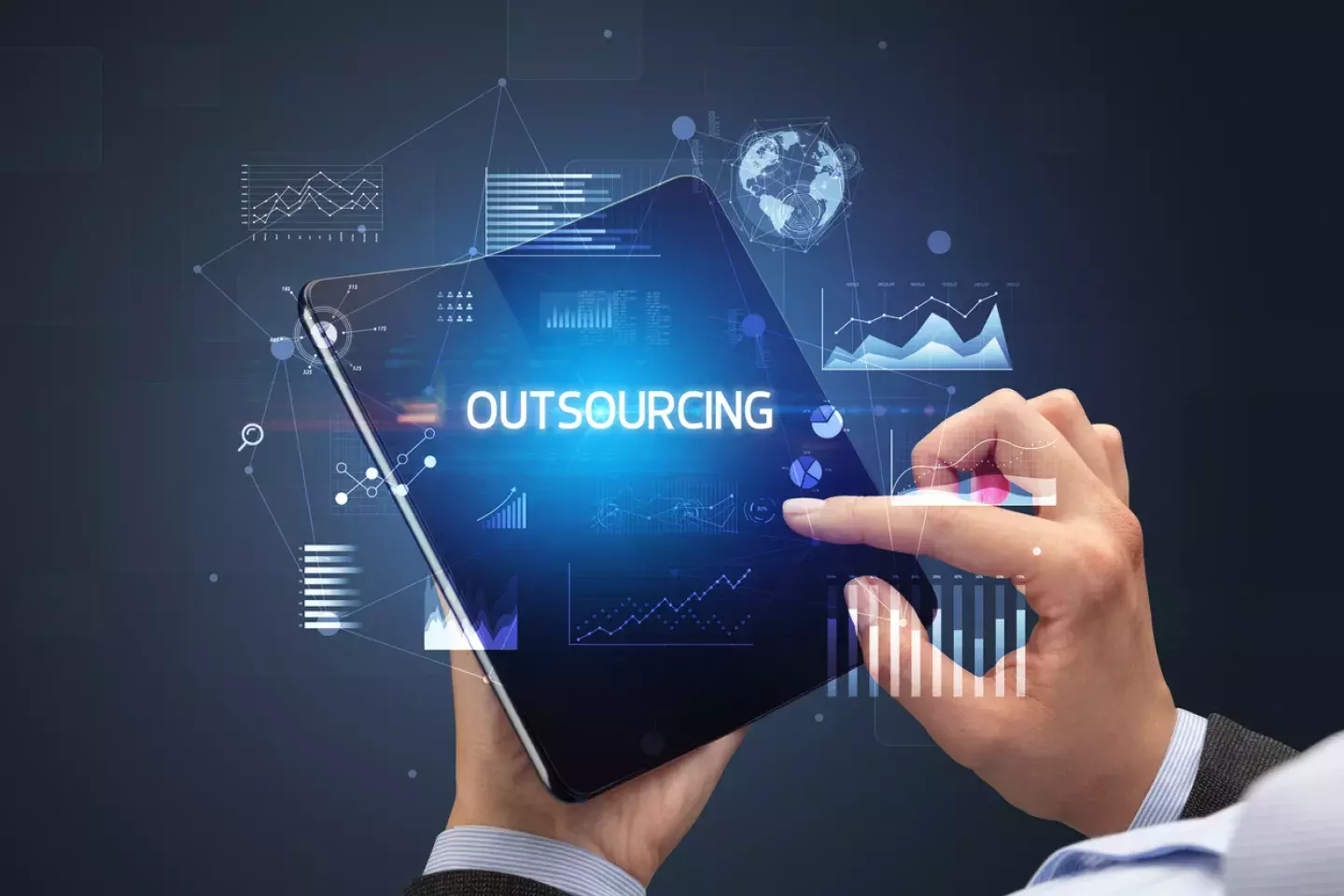 There is a common misconception that outsourcing certain services and operations within your financial institution is costly and inefficient. However, there are many benefits to financial institutions outsourcing. By outsourcing through experienced service providers, a financial institution can quickly improve the quality of its services, increase operational efficiencies, and reduce costs in some areas. In addition, outsourcing frees up time and resources that can be devoted to more important business functions and creating better products, services, and customer experience.
Here are eight services your financial institution should consider outsourcing:
1. ATM Services
ATMs are a critical service offering for financial institutions. Many banks still service their own ATMs which leaves the ATM and bank's employees open to an extremely high-risk situation. Outsourcing ATM services such as cash replenishment and settlement, deposit pickup and processing, and maintenance and security keeps your employees safer, saves times and resources, and improves overall efficiency in cash operations.
2. Cash Forecasting
Banks have some of the most intricate cash supply chain systems in the world. This growing complexity is due to sophisticated technology such as ATMs, video tellers, recyclers, kiosks and more. Outsourcing cash forecasting optimizes your cash inventory so you can reduce the time spent placing cash orders, ensure you never run out of cash, have increased visibility into your cash network down to the denomination level, and reduces delivery costs.
3. Cash Management Services (CMS)
Cash is the lifeblood of your financial institution, and in the past many financial institutions in the United States have handled most of their cash management services (CMS) in-house. However, handling these processes internally results in tremendous expenditures for labor, transport, and facilities overhead, not to mention lost time and efficiency. In the past five years there's been a large shift toward outsourced CMS, with financial institutions opting to work with a partner that specializes in cash handling. Outsourcing CMS services like cash, coin, and check processing allows your financial institution to have a larger geographical presence, significant time and cost savings, improved operations, and a higher standard of quality and service.
4. Person-To-Person Payments (P2P)
Over the last few years, person-to-person payment options (P2P) have grown exponentially due to the convenience of popular applications like Venmo and Zelle. Due to this rise in popularity, many financial institutions such as Bank of America, Chase and many other financial institutions have joined the Zelle community to be able to provide this service to customers. Outsourcing P2P payments can benefit your financial institution by meeting customer expectations for P2P payments, increasing customer user experience for making payments, and saving on costs associated with in-person/tangible payments.
5. Regulatory Compliance
Compliance and regulatory reporting requirements for banks have increased because of regulations such as Basel II, MiFID SOX and the PATRIOT Act. In conjunction with these regulations, 72 percent of respondents in an Ernst & Young study rated changing regulatory environment as one of their top risk management challenges. By outsourcing regulatory compliance there becomes an integrated accountability, and banks will have to worry less when it comes to compliance for both operations and auditing purposes.
6. Internal Profitability Analysis
One of the important projects bank leadership is tasked with is conducting an internal profitability analysis. This is to make sure your financial institution is maintaining a competitive edge in the market by making sure your pricing is competitive, and you're offering the correct products and services. The internal process of doing this requires tedious mystery shopping of your competitors and an in-depth, comparative analysis of your own pricing and services. This could take employees away from their responsibilities for months depending on their role. By outsourcing this project to a third party you will obtain more accurate data, unbiased recommendations, and your employees can stay focused on more important revenue growing tasks.
7. Loan Underwriting
The financial lending landscape is constantly evolving and with rates predicted to remain low, consumers are seeking out more loans. Some of the major difficulties banks run into with internal loan underwriting is the expectation to keep customer data safe and making sure you have fast data access when undergoing audits. Outsourcing loan underwriting by leveraging artificial intelligence (AI) and machine learning (ML) technology and software improves your credit team's productivity and satisfaction, increases loan approval, and eliminates bias in the loan underwriting process.
8. Information Technology (IT) Department
In the past, outsourcing IT was perceived as too costly and unreliable. However, the costs and complexities of supporting an in-house IT infrastructure, operations and security have skyrocketed in recent years due to banks taking on more digital transformation initiatives. Today, outsourcing has evolved to better meet the needs of modern banking service providers, and by outsourcing basic IT infrastructure and data management, financial institutions can free-up resources for more business-related growth and priorities.
The needs of financial institutions are constantly evolving. It is recommended that banks evaluate services and operations that can be outsourced to help them reach growth and revenue goals, while also creating a positive customer experience.