How C-Stores Use Automation to Optimize Cash Operations
Image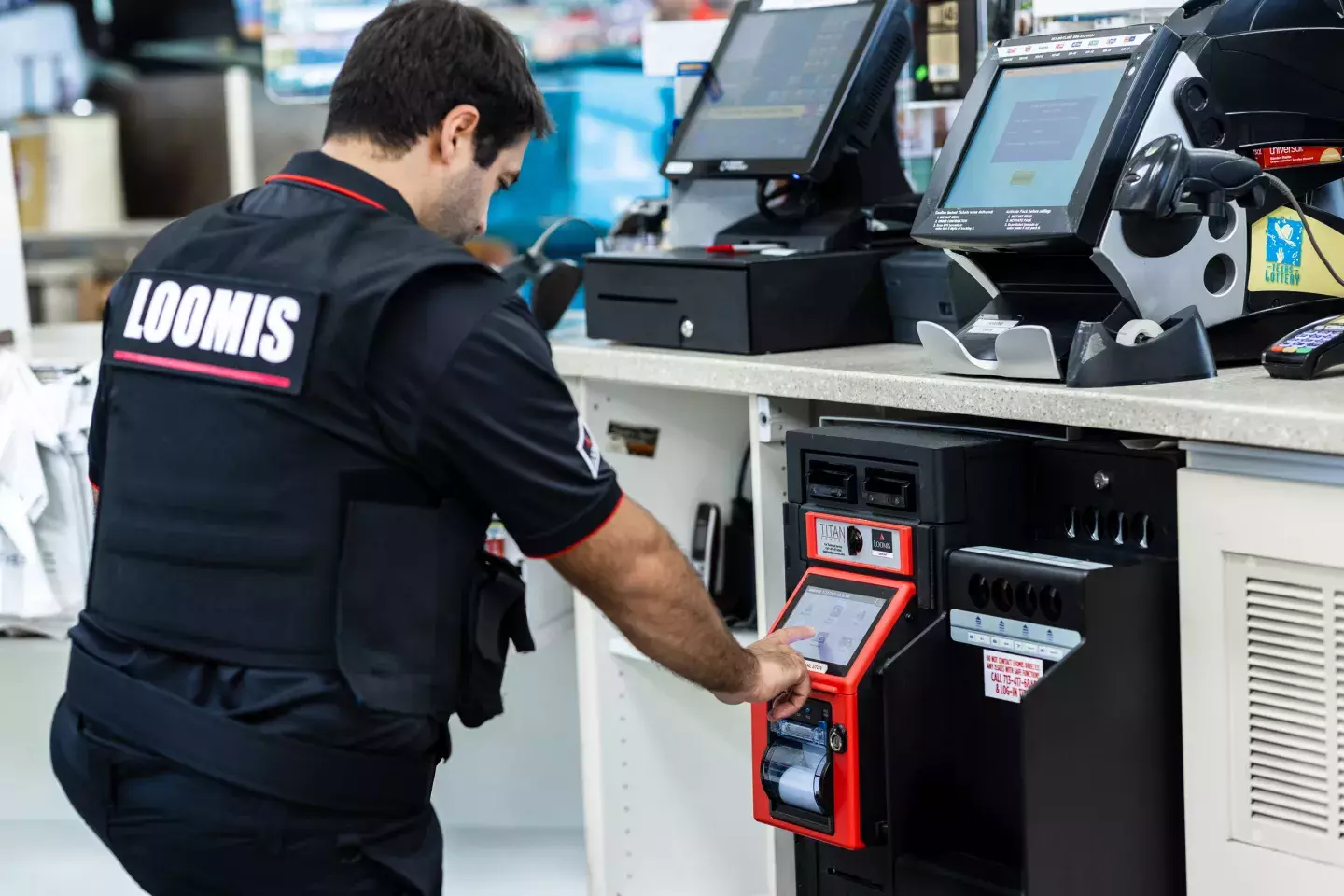 Convenience stores are a cash intensive operation, and a lot of their success is reliant on smooth cash handling processes. Due to the nature of being a 24-hour operation, managing cash can be a significant operating challenge for c-stores. Between counting, recounting, depositing, reconciling, and delivering cash to the bank, there can be a huge time and labor commitment to cash. However, there are smart safe solutions that make cash handling easier by automating and optimizing a c-store's cash. Here are four reasons you should consider using smart safes in your c-stores:
Save time and increase accuracy of reconciliation
Today, there are many c-stores that use smart safe technology, traditional safes, or a combination of both. With large c-store chains, this combination of safes proves to be problematic and often causes inconsistency and discrepancies in the accuracy of reconciliation which leads to a significant loss of time. Total reconciliation could potentially take longer than a week due to multiple cashier and manager reconciliations at the store level and to tedious accounting exercises necessary to find and resolve discrepancies at the corporate level. This time delay can be further accentuated by bank deposits taking multiple days to post.
By switching to a fully integrated smart safe solution like Loomis's SafePoint solution, c-stores can train and manage one system across an entire enterprise no matter how many store locations there are. This means simplifying the cash management and handling process while eliminating the need to manage multiple types of safes and cash services. SafePoint smart safes also come with access to the advanced analytics and reporting platform, Loomis Direct, which means headquarters can have remote online access to near real-time cash information which results in more accuracy, less time searching for differences, and more transparency throughout the reconciliation process.
Increase visibility that helps make strategic business choices
When c-stores invest in smart safe technology, they gain access to near real-time reporting and visibility into their cash operations. You can easily log on to Loomis Direct and view how much cash your stores have 24/7 with easy remote monitoring and management so you never have to worry about being out of the loop with your c-store's cash flow. Smart safe solutions give you access to view contents of safes by denomination, access cash drops and armored pickup information per safe, export detailed safe activity reports, manage user access for safes, access online smart safe training, and create and manage support tickets. The advanced reporting functionality of smart safes allow you to make smart business decisions about each store location and its performance based on near real-time, accurate data.
Gain faster access to their deposits with provisional credit
Loomis offers daily provisional credit, which credits a business's account to reflect cash deposited in a smart safe prior to armored transport and bank deposit. Compared to traditional transport and deposit methods, this process gives businesses access to their funds much faster. From an accounting standpoint, provisional credit allows leadership to be more efficient with cash flows so bills can be paid, and payroll can be made quicker.
Mitigate loss
Depending on the location, c-stores can carry more cash on a daily basis than many other types of retailers, and due to their 24-hour operations, this combination often makes them a target for potential theft. There are many opportunities for loss or theft within your c-store's cash operations and the more touch points, the more risk involved. When employees deposit cash into a smart safe, touchpoints are reduced, the cash is safe, and management has complete visibility of all safe activities such as date and time stamp and personnel information associated with each deposit. Smart safes create individualized employee PINs to ensure the amounts are correct and helps keep employees accountable, which can reduce internal loss incidents.
To learn more about how SafePoint can help your c-store click here.