The new normal: How restaurant operators are adapting and reopening post-COVID-19
Image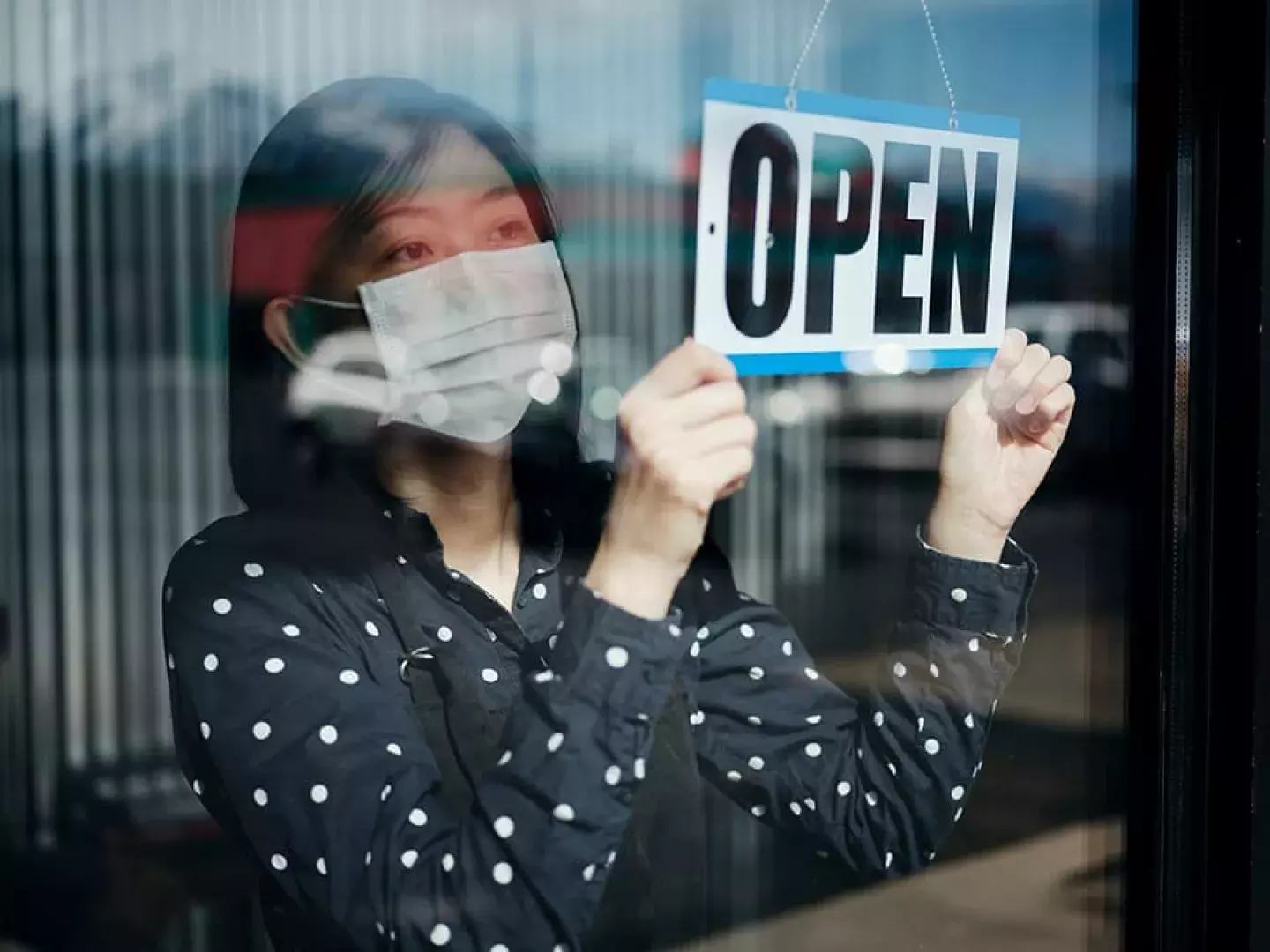 Many businesses have been greatly impacted by shutdowns in the wake of the COVID-19 pandemic. Restaurants, while no exception to the recent decline in sales, have found ways to modify some aspects of their business in order to stay resilient.
With many restaurant operators as long-term loyal customers of Loomis cash management solutions, we're taking this time to check in on how they're adapting, and how Loomis can alleviate any challenges as businesses are gradually allowed to reopen their doors.
Addressing staff and customer concerns
Coming out of a pandemic scare, everyone is eager to get back to a routine but also understandably on-edge. For restaurants, this means double work in addressing both customer and staff concerns.
"Consumer behavior is expected to change permanently to a certain degree," says Lenny Evansek, Senior VP of SafePoint® Business Development for Loomis. "Diners are going to expect a level of safety and cleanliness that they didn't before. And some consumers may make a long-term switch to buying their food using only mobile devices or drive-thrus."
On the other hand, restaurant employees may have varied levels of concern in returning to a normal working environment.
"Some employees are demanding higher wages to account for health risks they're facing by returning to an environment that potentially exposes them to the virus," says Evansek. "And from a supply-chain standpoint, operators are dealing with potential shortages of PPE for their staff and locations, such as masks and cleaning equipment."
Adapting operations
Certain aspects of the quick-service restaurant (QSR) business model puts them at a slight advantage over full-service restaurants in the current situation.
"QSRs have been less impacted by having to close their dining rooms," says Evansek. "Many have drive-thrus and robust mobile ordering platforms for takeout already in place, so they've simply been able to beef up support and infrastructure in order to keep up with increased traffic in these areas, making sure customers aren't dealing with longer-than-usual wait times."
To make up for slower-than-usual sales, some restaurants are getting creative with their offerings.
"We've seen restaurants open up pop-up markets to sell grocery items and even staples like toilet paper as a way to supplement sales," says Evansek. "It may not be getting them to where they were, but it helps. Other chains are offering a temporary, simplified menu. We've seen a lot of creativity come out of this situation for sure."
Handling cash the right way
Many restaurants have felt the pressure to temporarily suspend cash transactions to avoid unnecessary touchpoints. On last month's blog, Loomis shed light on official health organization studies that prove cash is no more contaminated than credit cards, payment tablets, and even mobile devices.
"We're reassuring our SafePoint customers that they have every indication it's safe to accept cash, whether it's through the drive-thru window or in person once dining rooms reopen," says Evansek.
Restaurants are also adapting the way they pay out staff tips, and having a solution like SafePoint in place can be a huge help in this area.
"Restaurants typically distribute cash tips at the end of shifts, but embracing electronic tipping solutions can actually make SafePoint a more efficient tool to manage their business," says Evansek. "SafePoint, with an electronic tipping solution, can help by eliminating the need for managers to hold their cash all day. They can actually deposit it into a safe, and gain more security not having to order as much change to have on-site."
Whether restaurant operators are adapting to a different way of tip payout or even enjoying an increase in sales (think pizza joints), smart cash management is an important part of the return to normal.
"Some franchisees have seen sales increases of up to 30% year-over-year this quarter, because their business model was already designed around delivery and takeout," says Evansek. "Because sales have gone up, cash flow has increased as well, and these operators need to keep staff in the stores now more than ever to account for limited crew size. Going to the bank is just one more risk they don't need to take, and Loomis can handle it for them."
Finding solutions together
At Loomis, we're constantly adapting to this new normal, too. For our new and existing customers, that means staying flexible and keeping communication open to address each unique challenge as best as possible.
"We're in constant communication with our customers across the U.S. and working to accommodate their needs," says Evansek. "We're doing what we can to remain flexible not just within our organization but for our customers who are struggling, whether that means suspending service temporarily or reducing our frequency of pickups," he adds. "We're all affected by this, and every little bit helps."
Learn more about SafePoint® by Loomis, and our solutions for restaurant or retail industries.