The hottest cash recycler technology is for grocers
Image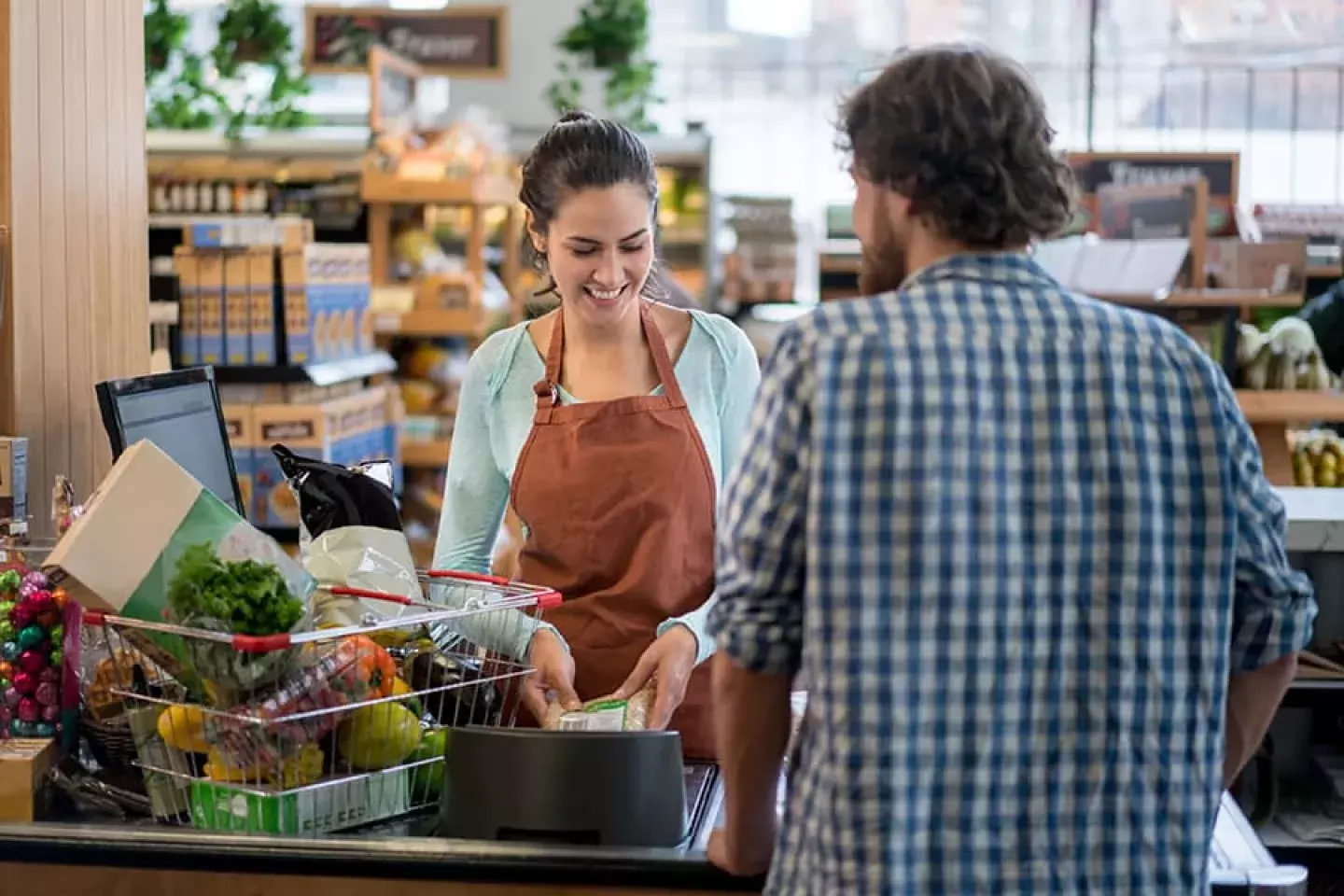 From automated, accurate counting to reduced idle cash and third-party fees, the benefits of cash recycling technology are many. And what's more, these nifty solutions are tailor-made to streamline operations for grocery retailers. We sat down with two cash management industry experts to get a frontline look at exactly how cash recyclers are transforming the industry.
A Q&A with:
Tim Adair, VP of SafePoint® Recycler Program at Loomis
Tony Walker, Executive VP of Sales & Marketing at Revolution Retail Systems
Q: How have you seen cash recyclers transform the industry?
Tony: Cash recyclers enable grocers and other retailers to streamline their cash-handling process, improve efficiency, and compared to a traditional smart safe, it builds a significantly stronger return on investment (ROI) for the operator. Operators are facing a lot of external pressure right now to cut costs as minimum wage increases and unemployment is at its lowest level. Grocers are motivated to maximize their operational efficiency, and cash recyclers help them do that.
Tim: With a cash recycler, operators can automate virtually all cash functions within their store. In addition to automation, recyclers help reduce armored car frequency and streamline reconciliation, armored car, and bank deposit processes. We've seen eight plus hours of labor savings daily per store achieved with cash recyclers in the grocery environment.
Q: What features set cash recyclers apart from smart safes?
Tim: With a smart safe, operators can achieve the benefit of automating some of their banking and reconciliation processes. But with a cash recycler, operators can achieve complete automation of banking and reconciliation processes which results in a significant labor reduction at the start-of shift and end-of shift for not only the back office functions, but also at the individual cashier level.
Tony: The biggest difference is that adopting a recycler program provides more labor reduction benefits by automating the entire check-in and check-out process of a shift while accounting for all cash and coin in the store. It further reduces the amount of idle cash in a store and enables the store to reconcile to the exact penny on a day-to-day basis. A smart safe program provides the ability for both depository and provisional credit, but does not provide the same labor reduction capabilities as a recycler program.
Q: What do customers say is the biggest gamechanger with implementing cash recycler technology?
Tony: It all comes down to the ROI and improving the customer experience. Providing a great customer experience goes a long way in the retail industry, and grocers are constantly looking for ways to improve. The recycler allows them to reallocate labor into customer-facing positions that are going to enhance their customer experience and ultimately, their reputation.
Tim: That's the number one thing we're hearing right now from our customers — "How do I improve the customer experience?" When retailers have the opportunity to free up non-value-add labor to accomplish this, it's a very desirable point of focus.
Learn more about Loomis' Titan R and RX recycler products.