Three ways outsourcing CMS can benefit your financial institution during a major business disruption
Image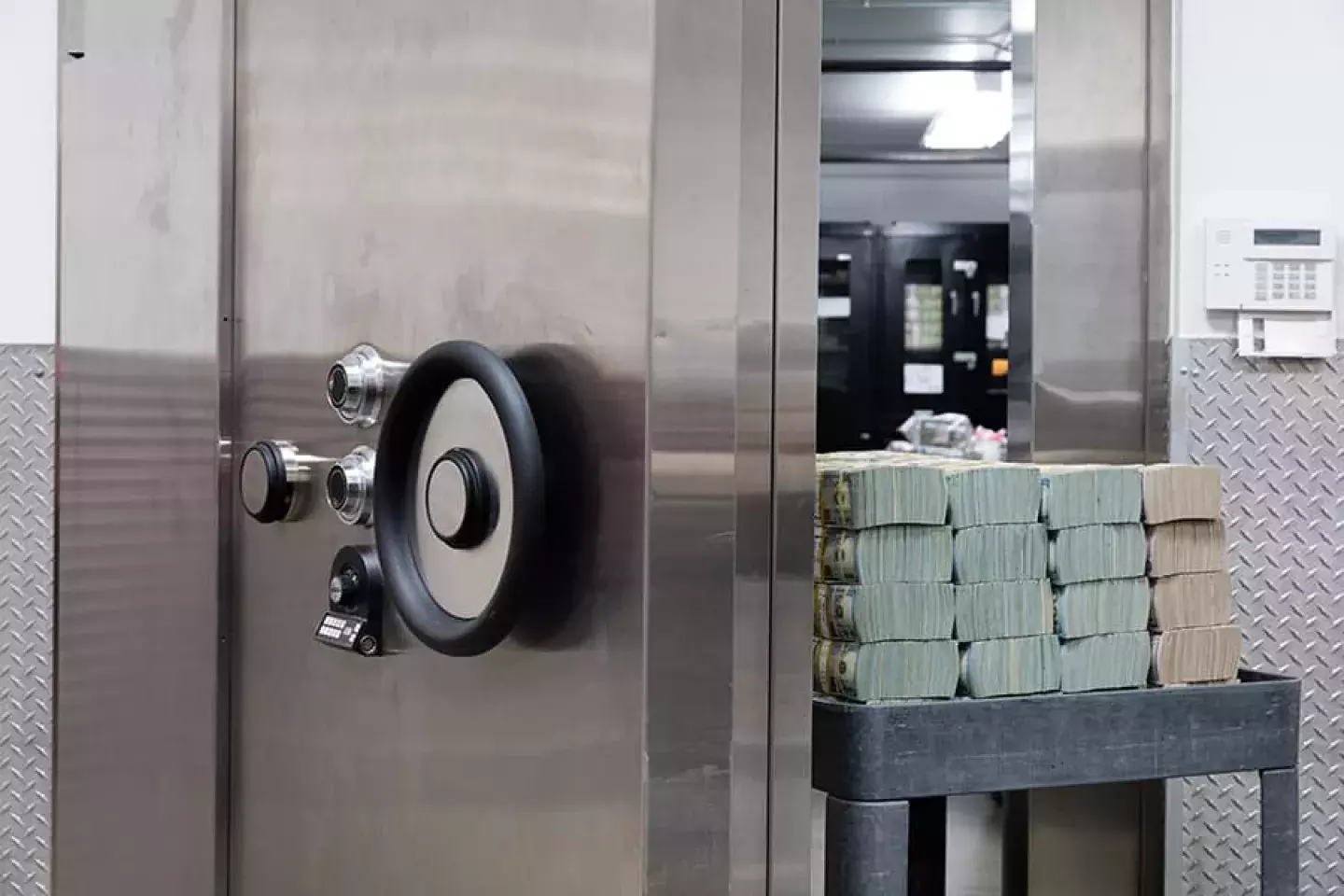 Experts in the cash management industry have seen a major shift toward outsourced cash management services (CMS) in the past five years. Community financial institutions are increasingly seeing the benefits and savings in working with a partner that specializes in cash handling—especially when forced to work through a major business disruption like the one currently caused by the COVID-19 pandemic.
Outsourced CMS and a solid business continuity plan (BCP) are crucial strategies, and they go hand-in-hand. Here's how finding the right partner for both can keep your financial institution on solid ground through challenging times:
Valuable time and cost savings
Handling cash processing in-house can put a huge strain on community financial institutions, particularly when already forced to operate with limited resources and branch staff.
"Outsourcing through a cash management partner like Loomis means key services are taken care of," says Robert Lynch, Senior VP of National Financial Business Development for Loomis. "From pickup to processing, distribution, electronic reconciliation, and more, we handle it all in one seamless flow, giving our financial institution customers complete visibility of their liability throughout the cash cycle."
Outsourcing CMS also allows community financial institutions to focus on more important aspects of their business. Instead of having branch personnel processing commercial deposits, that labor can be reallocated to focus on their customers, as well as securing new loans and retail and commercial deposits. Additionally, reducing internal touchpoints in the cash-handling process is good practice in the current landscape to mitigate risk to employees.
A strategy that keeps business moving, and customers in focus
For financial institutions, preparing for a level 3 business disruption like a pandemic requires having a solid BCP in place and ensuring you can keep operating as normally as possible to continue serving your customers.
"A key part of BCP strategy is to have a key logistics and processing partner you can count on during a time of crisis like the one we're currently facing," says Lynch. "Financial institutions need a partner they can count on to help answer questions like: How do you prevent ATM and ITM shortages that will impact your retail and commercial customers? How will you ensure key tasks like deposit processing continue with limited bank personnel? These are just some of the obstacles financial institutions are currently facing, and having a quality partner for outsourced CMS and a BCP in place means they won't have to worry about it."
Quality and service
The COVID-19 pandemic is unique in that it's caused business disruption for a longer duration and greater measure than previous disasters.
"Fortunately, during events like this we've been operating in a business-as-usual condition thanks to our committed operations across the nation and our teammates who've really stepped up and represented Loomis well across the country," says Lynch. "Having improved quality and operational excellence allows financial institutions to really focus on their business during challenging times, and we've gotten some great feedback from our financial customers through this less-than-ideal situation."
Customer testimonials
"Loomis has done an amazing job around COVID-19. They are very responsive and have been flexible in meeting our requests. We greatly appreciate their efforts and partnership!" — KeyBank
"The Loomis team has been very communicative and quick to resolve any minor issues. We truly appreciate your continued partnership. In working through our own operations, I can understand the stress and anxiety that come with working on the front lines, and Loomis' efforts throughout this haven't gone unnoticed." — Rockland Trust
At Loomis, flexibility is one of our core values, and is especially important in times of unprecedented crisis. This pandemic changes in severity every day, and so our approach and how we address it continually change as well. One thing that hasn't changed is our commitment to serving our customers, and our teammates' commitment to delivering on our service quality pledge.
Learn more about Loomis' services for the financial industry.
Learn more about Loomis' Business Continuity Plan.