[Free Guide] Smart Safes Vs. Armored Car Service: What Does Your Business Need
If you're a retailer or other cash-intensive business operator, your time and resources are valuable. You have to think critically about the best ways to allocate your resources, and your cash handling process is a huge part of that.
With the current labor environment, many business operators are looking into different ways to automate low-value tasks. However, cash handling is often an overlooked area of store operations. Most retailers don't quantify the cost of cash handling for their business but between counting, recounting, depositing, reconciling, and delivering cash to the bank to make a deposit or get change, there can be a huge time and labor commitment to cash.
There are three solutions to help with your store's cash handling: cash recyclers, smart safes, and armored car service. While all can help you increase efficiency and safety while reducing labor surrounding cash, one might be a better fit for your store than the other.
Download our newest resource to learn which is the best fit for your business.
Key Takeaways
Understand the costs and risks associated with cash handling
Understand the benefits each cash management solution offers
Determine which cash management solution is right for your business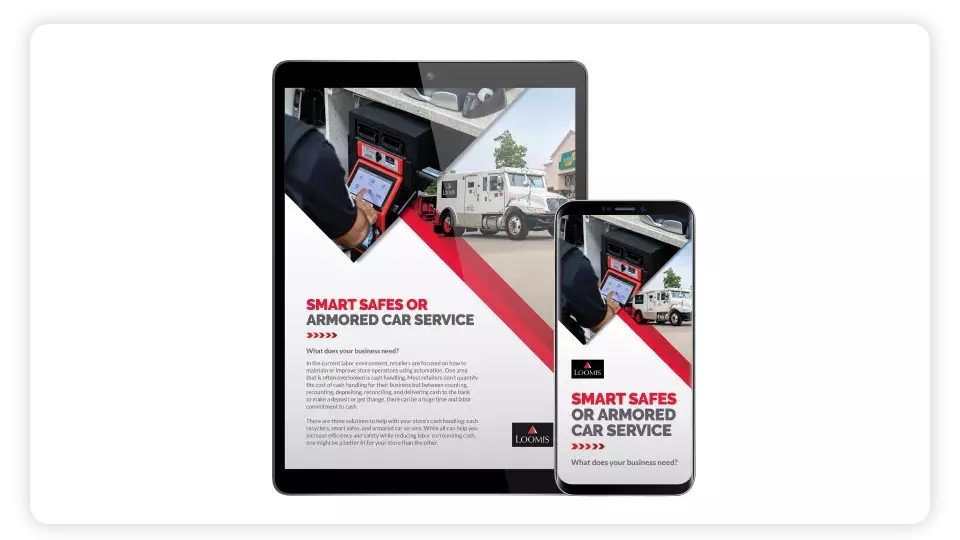 ---
Fill out the form below to download this resource.