Three Automated Cash Handling Procedures That Maximize Efficiency
Image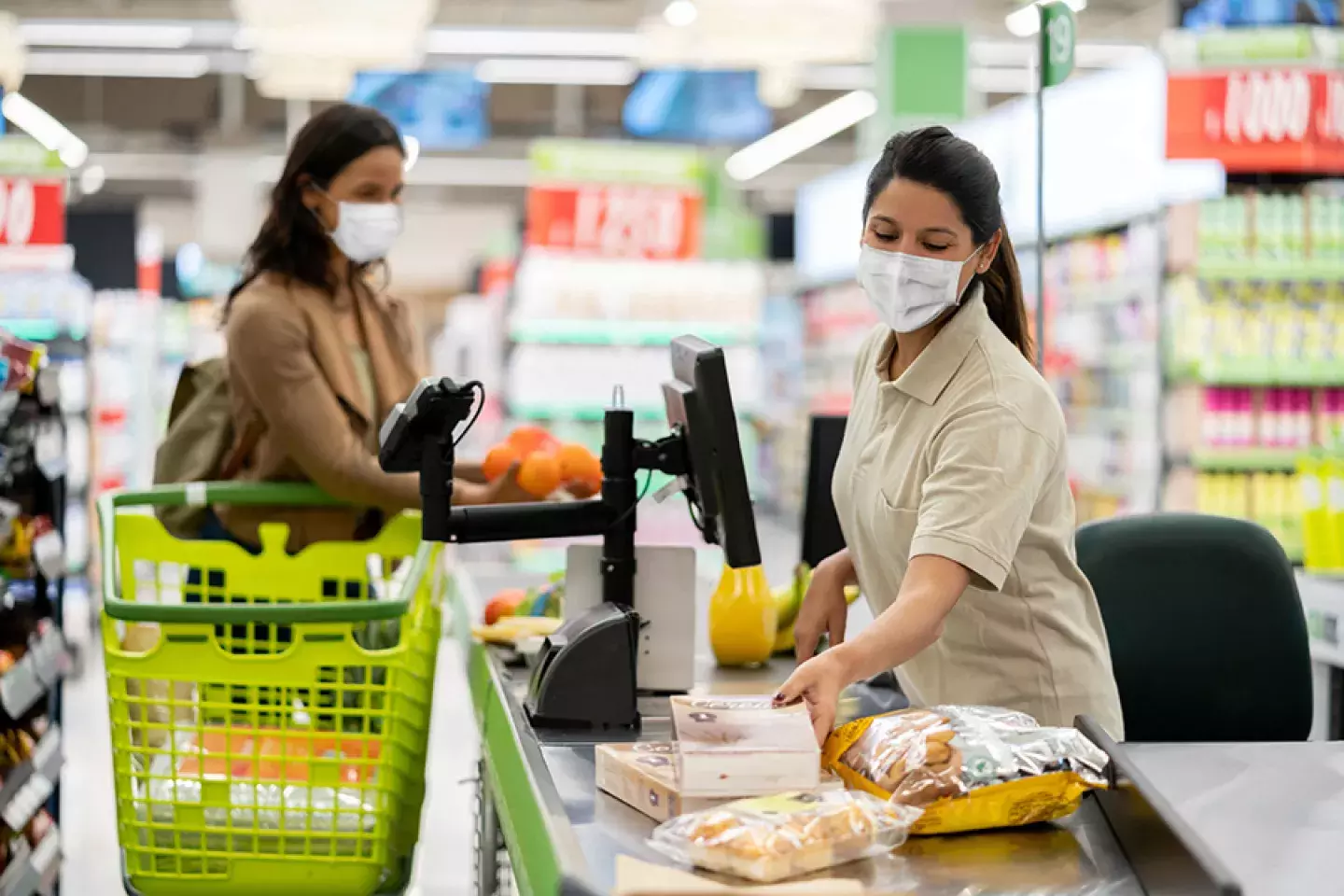 While most U.S. businesses have seen a dramatic decline in revenues due to the COVID-19 pandemic, there's one industry for which the opposite is true—grocery. From the toilet paper panic buyers, to the enthusiastic new home chefs, to the families stocking up to feed now-homebound kids, grocery operators have seen a rise in sales in excess of 30% year over year.
So how are these businesses faring? While a sharp rise in sales sounds great in theory, it also may mean staff and resources are overstretched, mistakes are made, and operators may be struggling to keep up, especially amidst strict CDC and federal regulations.
Tim Adair, vice president of the SafePoint® Recycler Program at Loomis, and Lenny Evansek, SVP of SafePoint® Business Development at Loomis, believe cash recycler solutions can help customers manage this sudden influx of business.
Automation brings efficiency, peace of mind
"The cash-handling tasks staff handle daily in a grocery environment—bank deposit preparation, register till building, reconciliation, etc.—are very hands-on and time consuming," Adair says. "Deploying an automated solution like a cash recycler can free up hours of time that could be better utilized in today's environment with activities such as: restocking shelves, disinfecting surfaces, and providing customer service."
"What we're hearing from many clients is that they wish they had a more automated solution in place for cash handling before all this happened," Evansek says. "Cash throughput has increased dramatically, and many grocery chains still use traditional bookkeeping services. A cash recycler, like one of our Titan R models, is designed to speed up every part of the start-of and end-of shift procedure while reducing manual cash touchpoints, which is really ideal for a situation like we're in now."
Being prepared for the unexpected
"When sales go up 30% unexpectedly, all other activities and duties go up proportionally with it. Grocers are now looking at more time to build and close out registers, prepare deposits, and more trips to the bank," Evansek says. "And not only are stores doing 30% more business, but they're doing it in less time due to reduced hours of operation. Inevitably, mistakes will increase, and steps will be missed. Cash automation can help a great deal with these issues."
Scalability and adaptability
For grocery operators who have already made the switch to a cash recycler solution, they're well prepared for a sudden shift in business volume.
"The peak volume grocers are experiencing right now may not be what they anticipated when they installed the recycler" says Adair. "The great thing about our Titan R recyclers is that we can adapt to a customer's changing needs and scale service around the product they already have in place. We can increase armored days of service, deliver additional change, etc. Being able to react quickly and provide what our clients need has been a critical benefit to them during this time."
Learn more about Loomis' line of Titan R cash recyclers at loomis.us/titanr