Need help with cash operations within your restaurants?
Time is money, especially in the restaurant industry. Whether you're a fast casual chain, full service Michelin star restaurant, or a quick service restaurant attached to a convenience store, it is important to remember that how you spend your time matters. This is why Loomis has created the Ultimate Cash Handling Guide for Restaurants: to give restaurant operators the knowledge they need to optimize day-to-day tasks surrounding in-store cash management processes and operations.
Tell me more...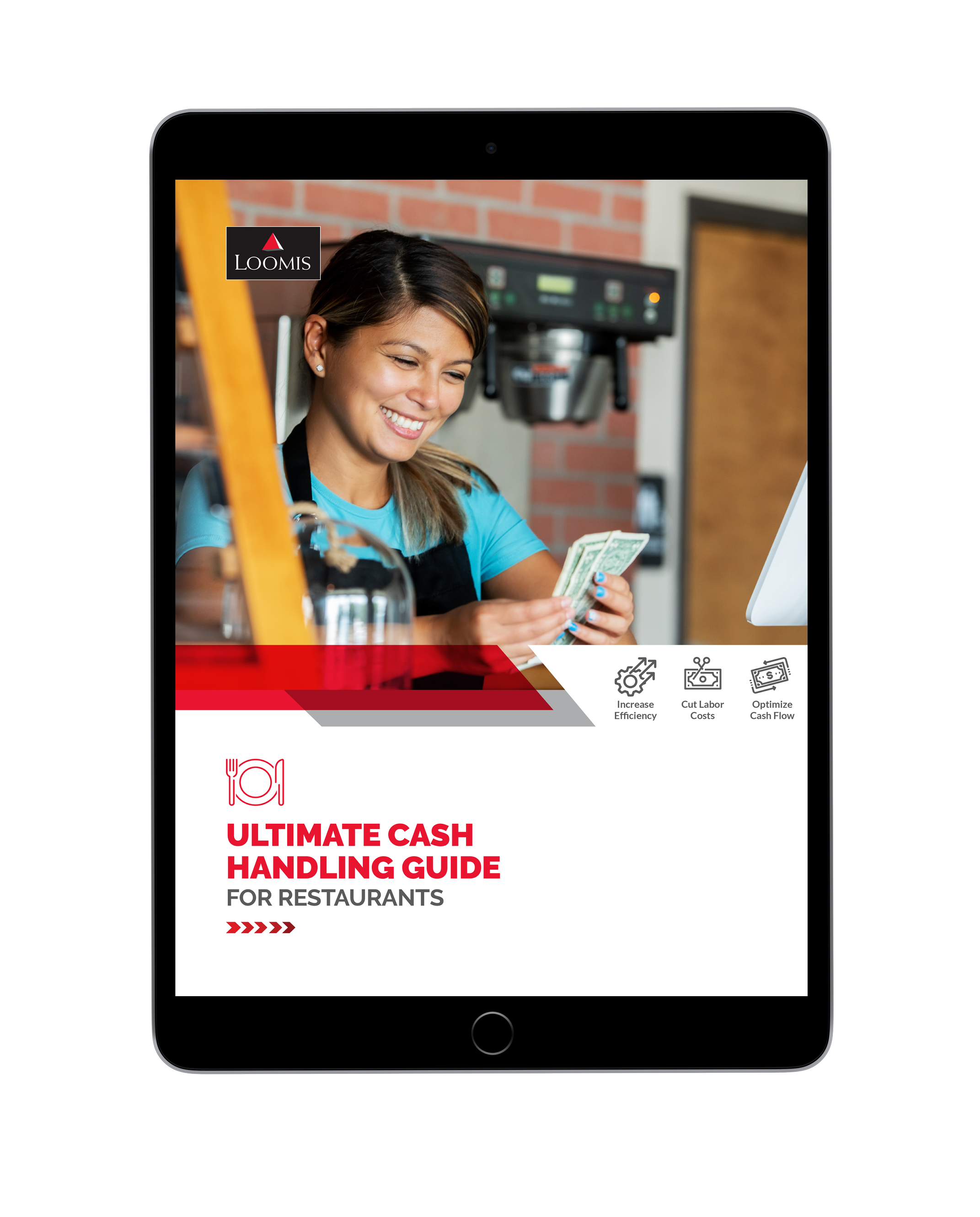 The Ultimate Guide for Retail Cash Handling will help you identify your store's cash needs as well as areas of improvement to determine an appropriate cash handling solution that increases efficiency, reduces costs, mitigates risk, and increases transparency into overall cash operations.
Download for indepth knowledge and guidance on:
The importance of cash today
Hidden cost of payments
The cost of overlooking cash handling
How to handle cash like a pro [8 steps!]
Benefits of automating cash handling
Time savings cash study [prove ROI]
Leveraging technology
Selecting the right partner